lesson_in_love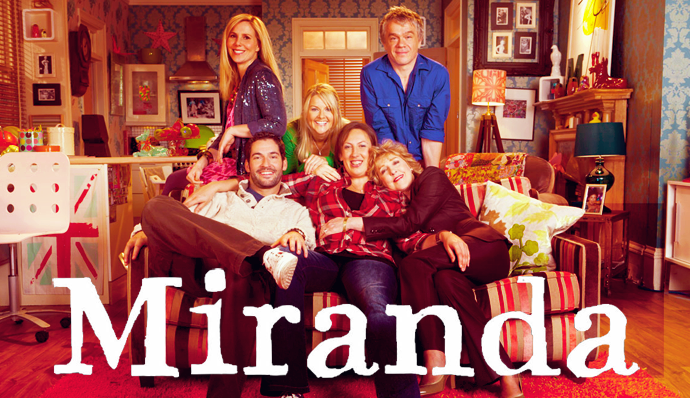 100 TV Shows (I've Seen At Least A Season Of)



OKAY. RAISE YOUR HAND IF YOU'VE WATCHED MIRANDA.
IS YOUR HAND DOWN?
GO WATCH MIRANDA. STOP WHAT YOU ARE DOING AND GO.

:3 Now that that's out of the way, LET'S TALK ABOUT MIRANDA AND GARY. Okay wait, we'll talk about my skepticism first. So I had heard about Miranda through tumblr forever and a half ago, but always just put off watching it. It's 3 short BBC seasons, and each episode is a half hour a piece. I just though that it wasn't really worth my time, because I'm really super picky about the comedies that I like. And then one day something showed up on tumblr that was really amusing, and I watched an episode. One episode became 4, and by the end of the next day, I had watched all of the episodes, and almost cried because it was over.
Like I said, I'm really picky about my comedies. I don't know how to describe what I like and don't like, but I don't really get in to a lot of things that most people like. I don't get The Office or 30 Rock or Parks and Rec, and despite seeing most of Community, I still doesn't even really get that (although Community's diversity of characters and the paintball episodes keep me coming back, but I'll get into that when I do my Community post). But Miranda is different. It combines multiple types of comedy into something delightful and wonderful that puts a smile on your face and makes you laugh out loud. Some of the physical comedy is a little bit too much for me, but overall I still think the show is really fantastic.
The show stars Miranda Hart and goes through her life of owning a joke shop with her manager best friend, her overbearing mother, who is literally shoving every man in England in her direction, and the chef next door, Gary. Miranda is wonderful in every sense of the word. She's not stereotypically pretty (and in fact, there's a running gag in the first episode about how she "looks like a man") but is still comfortable in her own skin, and doesn't let anybody else dictate her life for her. She's awkward and doesn't know how to talk to people, but doesn't let that get in the way of her enjoying life. She's perfectly content to hang out at home and watch TV and take bubble baths, but also enjoys going out and doing karaoke with her best friend. Miranda is sassy and is always going to tell you exactly what she thinks.
I think something really special about the show is the relationship between Miranda and her mother. There's an episode in S3 where the two of them end up going to court-mandated therapy, and the DYNAMIC BETWEEN THE TWO OF THEM. Ugh, awesome mother/daughter relationships that everybody wishes they could write. It's interesting to see two characters that couldn't be more different and who bicker all the time still know each other so well and understand each other on a level that I think can only be replicated by other mothers and daughters.
AND THEN THERE'S GARY. GARY PRESTON IS AN ALPHA MALE, OKAY. Not only is he gorgeous, he's also awkward and really doesn't have all his shit together. It's almost like he has a midlife crisis during the show. WHICH IS SO FUCKING REFRESHING. I feel like people who are gorgeous on TV shows either have it too easy (like all they're needed for is their beauty) or too hard (The Winchester Gospel, anyone?) but Gary Preston is delightfully and wonderfully flawed. And his relationship with Miranda is everything good in the world. Because you have this great mutual attraction, but they doesn't want to mess anything up because they're such great friends. But you also have all the people in their lives (like Stevie) who know that they would be absolutely PERFECT for each other, and try to force them into seeing that. I'm, of course, desperate for the next season for the two of them to get together, because I think overall, Gary and Miranda are characters that I just want to be happy.
BUT NO SERIOUSLY IF YOU HAVEN'T SEEN IT YET, GO WATCH MIRANDA.